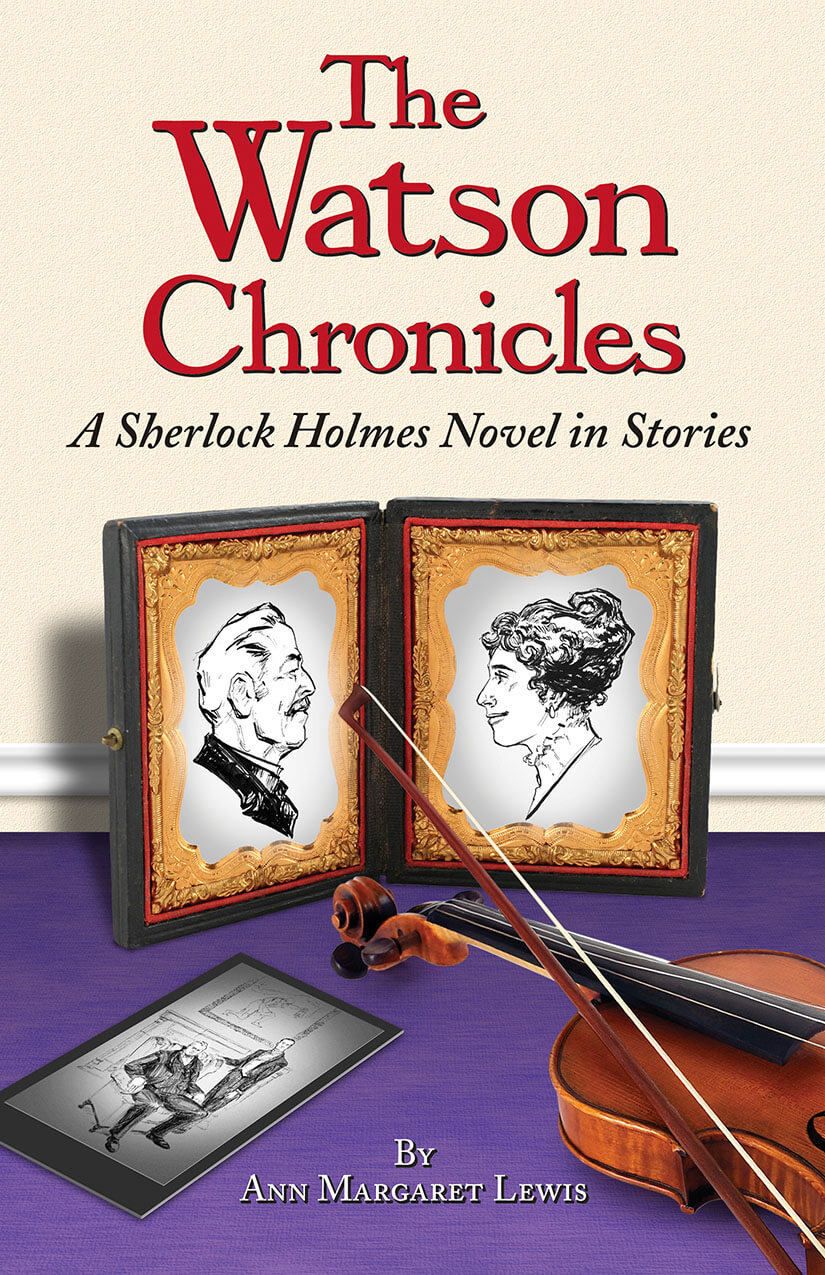 The Watson Chronicles
A Sherlock Holmes Novel in Stories
As his twenty-year partnership with the detective Sherlock Holmes draws to a close, a vibrant, young foreign woman captures Dr. Watson's heart, complicating his already-strained relationship with his old partner. But when she manages to befriend Sherlock's unsociable brother Mycroft, Sherlock must discover the mystery behind her true intentions.
The Watson Chronicles is a novel in stories collected from Watson's private writings, giving the reader a unique insight into the latter years of the relationship between the good doctor and the great detective.
Complete with illustrations by talented illustrator Rikki Niehaus.
"I must admit as I read these tales I almost felt as if I myself were in the sitting room on Baker Street gazing at Sherlock Holmes puffing on his pipe as he his mind worked his way through another impossible mystery. Bravo, Ann Margaret Lewis, bravo indeed!"
"Lewis demonstrates her thorough familiarity with all things Sherlock, and devotees will appreciate the way she weaves her stories into Doyle's world…"
"The Watson Chronicles is written for those of you who like your Holmes very canonical—and as it's Watson-centric, perfect for readers who feel like the good doctor never quite gets enough page-time. There's also more Mycroft—the Mycroft you read about in the Canon or saw in the Granada series, and not the more edgy version created by Mark Gattiss. 4 1/2 stars."
You're going to read this book because it is one of the best, most touching, hilarious, heart warming, tear-jerking Sherlock Holmes novels ever written.
"Ann Margaret Lewis' The Watson Chronicles: A Sherlock Holmes Novel in Stories are six connected stories that begin in 1900 as Holmes contemplates retirement and offer an interesting view of Sherlock and Mycroft Holmes, and Watson; the stories are told with sentiment and imagination."